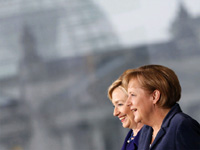 The united Germany remains marred by division 20 years after the fall of the Berlin Wall, Chancellor Angela Merkel said on Monday as she set off emotional commemorations of the defining moment in the end of communism in Europe.
2009-11-09 11:38 TU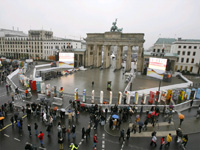 Monday, 9 November 2009 marks the 20th anniversary of the fall of the Berlin wall. It meant Berliners East and West were again able to move freely around their city. In a special anniversary programme, RFI talks to Berliners about East Berlin past and present, and discovers why some remain nostalgic.
2009-11-09 10:51 TU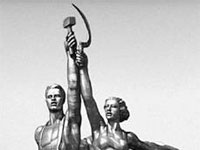 The fall of the Berlin Wall echoed deep into the Soviet Union. The 14 states then making up the USSR were often brought under Moscow's umbrella by force rather than free will, and had long traditions of independence themselves.
2009-11-05 11:53 TU